About Our Workshops
The Urban Aboriginal Strategy offers cross-cultural learning workshops as part of its mission to support social, economic, and cultural inclusion through the provision of accessible Indigenous learning and educational opportunities for the community. Community organizations can request a customized, full-day workshop where a range of facilitators share Anishinabek teachings and perspectives on contemporary topics of interest to that organization. These workshops aim to provide an intimate and non-judgmental learning environment for all participants to learn about Indigenous culture in order to better equip organizations to develop strong, respectful, and positive relationships with Indigenous peoples in our community.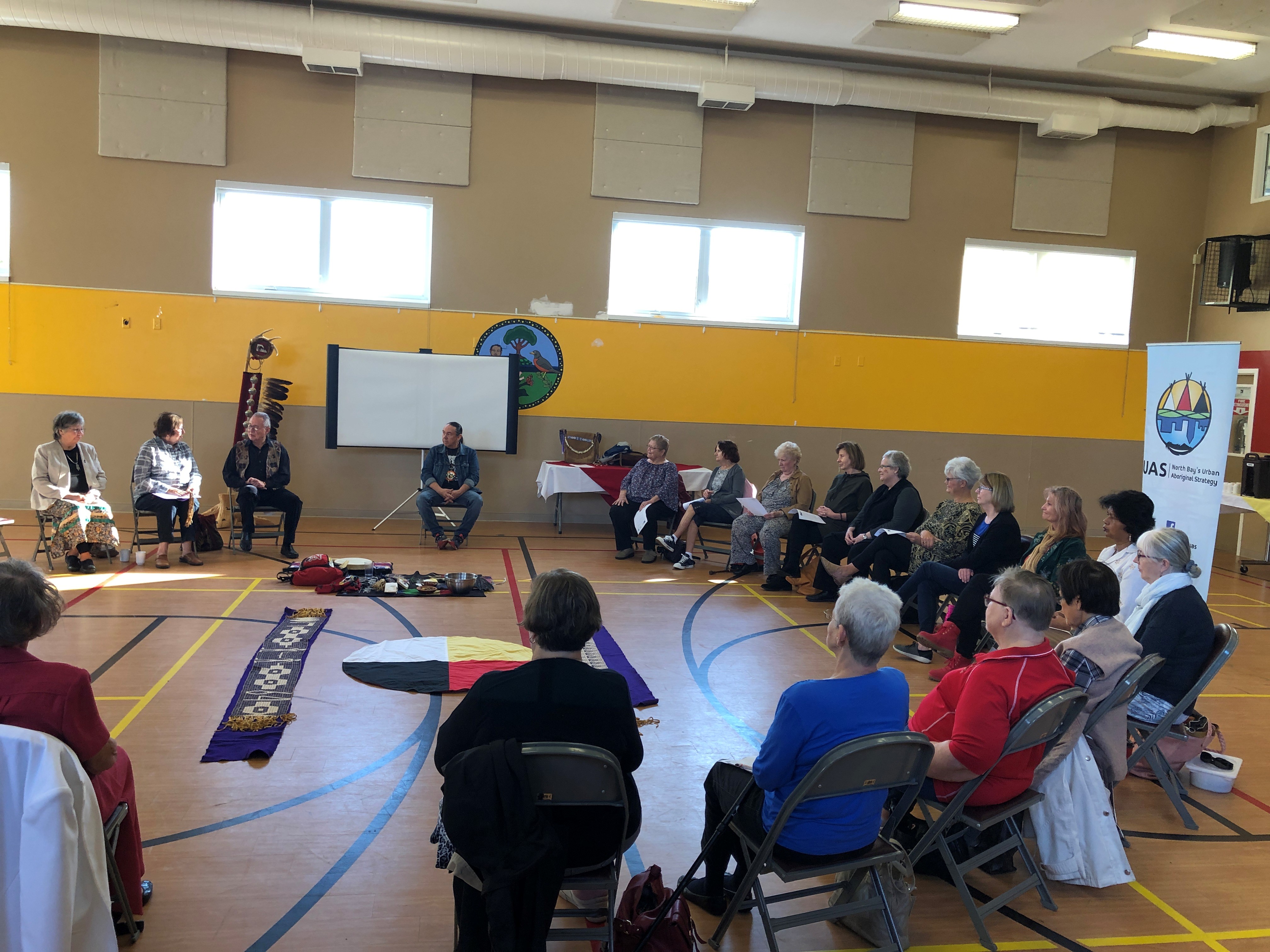 Testimonials
Some feedback from recent workshop evaluations include the following comments:
"I am grateful I attended. I learned a lot of information I could use as a PSW and in my personal life. Miigwetch."
"Found it very interesting, a good experience, educational."
"I think this kind of meeting should happen more often. Awesome food."
"So grateful to have spend this time for learning and discovering the self. Thank you. All was good and loving. Special thanks for all the nutritious food."
"Topics were very well-received and presented. Keep up the good work. We need it!"
Request a Workshop
To request a cross-cultural learning workshop for your organization, please contact the Communications Coordinator at: inquire@nbifc.org or 705-472-2811 x 208.