Updated Staff Contact List
Please click HERE to get a copy of the most up-to-date staff contact list.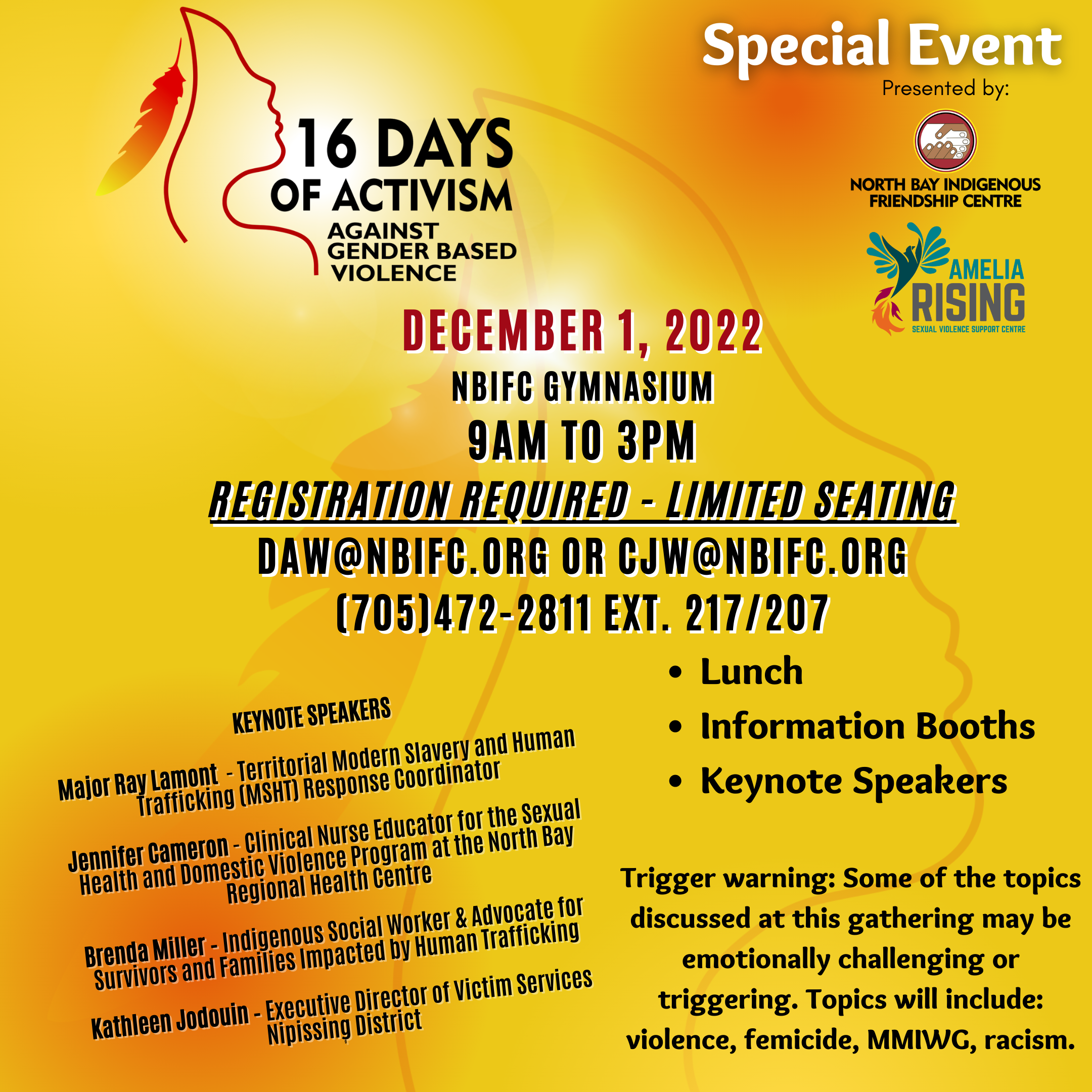 As Suswin Housing Navigation Program closes….
As the Suswin Navigator Program comes to its conclusion, and we prepare to open Suswin Village transitional home, we have created a document containing resources and information for anyone reaching out for support.
Announcement
The North Bay Indigenous Friendship Centre is open, and staff are on site, although doors remain locked to monitor traffic in and out of the building. Clients and Program Participants are asked to sign in at the front reception area, and screen themselves for Covid-19 accordingly. Miigwetch for your patience and understanding.
Our Mission
The mission of the North Bay Indigenous Friendship Centre is to improve the quality of life for First Nation, Metis, and Inuit people in the urban environment of North Bay by supporting self-determined activities which encourage equal access and participation in society and which respects Aboriginal culture distinctiveness. The North Bay Indigenous Friendship Centre provides a wide array of programs and services to support Aboriginal people of all ages. An important part of our mandate is to serve as a gathering place for Aboriginal and Non-Aboriginal people. The Centre is a place where Aboriginal culture is celebrated, friendships are made, knowledge and skills are shared and good times are enjoyed.
UPDATES! Click on Picture to view AND arrows on right to see more! (give time to load)
A hard copy of the Newsletters are mailed each month to those who have Paid Memberships with North Bay Indigenous Friendship Centre. Click Here to learn how to become a member