NBIFC Indigenous Housing Strategy (Click to read full article)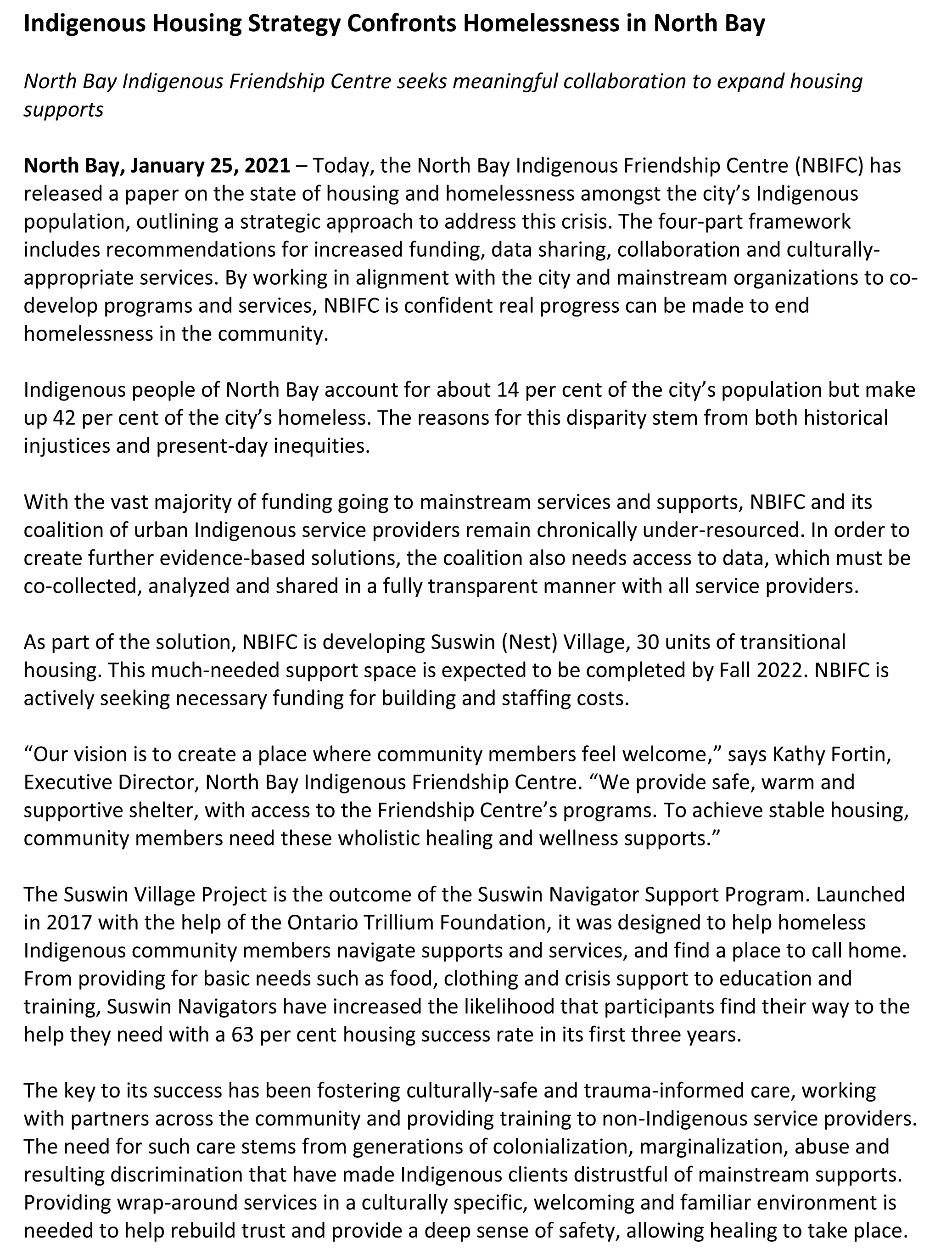 As the Suswin Navigator Program comes to its conclusion, and we prepare to open Suswin Village transitional home, we have created a document containing resources and information for anyone reaching out for support.
Our Mission
To support urban First Nations, Mètis, and Inuit people in pursuing Mno Bimaadziwin through quality programming that welcomes the participation of our non-Indigenous neighbours. We advocate for full urban Indigenous social and cultural resurgence and economic prosperity.
UPDATES! Click on Picture to view AND arrows on right to see more! (give time to load)
A hard copy of the Newsletters are mailed each month to those who have Paid Memberships with North Bay Indigenous Friendship Centre. Click Here to learn how to become a member